Cases of human rights violations by country in 2020
Cases of human rights violations by country in 2020
This article will introduce the issues and cases of human rights violation that occurred in 2020.
The goal is to spread awareness in human rights issues and think about future challenges.
Top human rights issues in 2020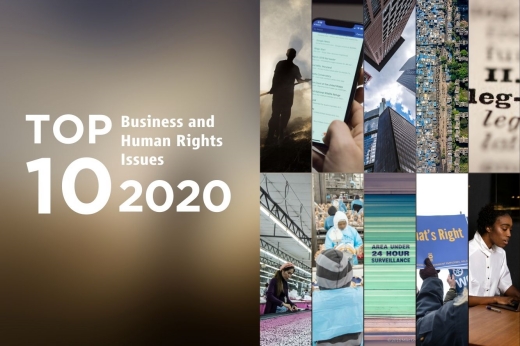 Reference:Top Ten Issues in 2020
IHRB (Institute of Human Rights and Business) announced the human rights issues of 2020 as the following:
Fake news/
Purpose
Cities
State action
Sexual Harrassment
Weaponizing Lawsuits
Surveillance
Gender Identity
Human rights activity is facing a severe future.
That is why one has to have a stronger interest in human rights issues and aim for zero discrimination.
At the start of a new decade, the human rights movement faces a perilous future. The multilateral, rules-based system is under attack, the climate crisis is at the point of no return, and the future of work itself is in a state of profound change.
Just Transitions
The loss of revenue from the energy sector may cause both international and regional destabilization.
This is why the International Labor Organization is promoting the transition to a "green economy" to act as the driving force of decent work creation.
Fake News
The Internet should enable access to all kinds of information.
However, spreading misinformation is becoming a serious problem.
In the future, companies like Facebook need to acknowledge the fact that they are publishers and not carriers.
Purpose
The US based Business Roundtable announced that companies should not only promote stakeholders. Instead, they should also consider the importance of investing in their employees, protecting the environment, and dealing fairly and ethically with suppliers.
It is predicted that there will be a growing demand for resetting company roles in the future.
Cities
More and more people are crowded into urban areas due to climate change, economic inequality, and conflict.
To support children and the socially vulnerable, city governments have a duty to offer shelters and other enriched environments to live in.
It is important to think about what we can do to make it into a livable city for everybody
State action
Many companies and business associations 、have made public statements to support new human rights due diligence regulations.
This is due to the growing criticism of action plans on business and human rights.
This trend is likely to proceed at both national and regional level.
Sexual Harassment
The world was taken aback when women had made allegations against men in each industry.
Fundamentally, systematic change is needed for the companies to address gender equality and diversity.
To do so, it is necessary to abolish the male privilege system and dismantle the culture where sexual harassment gets hidden.
It is important for companies to look over their customs and policies. Work should be a place where there is no discrimination and where everyone feels safe regardless of their gender or sexual identities
Weaponizing Lawsuits
Companies are using Strategic Lawsuits Against Public Participation (SLAPP) to prevent civil society organizations from confronting corporate misconduct.
This undermines human rights and companies will likely get stronger criticism due to SLAPP.
By pledging not to make use of SLAPP, the company will not only be able to reassure safety to civil society but also benefitting from such actions.
Surveillance
Companies will have to act with extreme caution as they apply technology to address human concerns.
Technological tools are helpful for decision-making, but human rights are not considered when looking at other factors such as economic efficiency. To deal with this dilemma, we always need to take into account the impact of social and human rights in technological decision-making.
Moreover, tech companies should work with experts to develop products and services that enhance efficiency without undermining human rights.
Gender Identity
The subject of gender fluidity is a highly complicated matter.
Companies should analyze the context as each person has a different point of view for this matter.
Addressing the situation and establishing the process to protect the vulnerable group will likely be challenges we will face in the future.
2020 Human rights violations and issues by country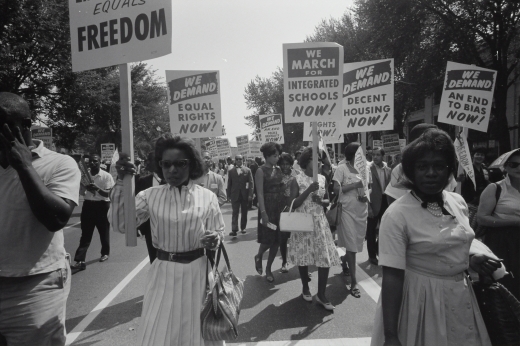 As the COVID-19 pandemic has spread throughout the world, it has negatively affected people to safely enjoy their human rights and fundamental freedoms.
Women and children faced heightened risk of domestic violence due to lockdowns and the loss of traditional social protections.
Despite potential risks to their health, people around the world demanded for governmental protection of their human rights and fundamental freedoms, safeguards for free and fair elections, and an end to discrimination.
The 2020 report reflects the unique challenges that nations had to confront as the COVID-19 virus spread throughout the world. The pandemic impacted not only individuals' health, but their abilities to safely enjoy their human rights and fundamental freedoms.

2020 Country Reports on Human Rights Practices|U.S.Department of State
China
The Chinese officials committed genocide against the predominantly Muslim Uyghurs.
Also, they have committed crimes against humanity, Muslim Uyghurs and other ethnic and religious minority groups.
Syria
Assad's atrocities against the people of Syria continued and ten years have passed since people have fought for dignity and freedom.
The war in Yemen has driven millions to prevent them from using their basic human rights.
Venezuela
Venezuela is facing a severe recession caused by the decline in economic growth.
Official corruption remains widespread, and this has led to the dire humanitarian crisis for the Venezuelan citizens.
Nicaragua
The Ortega government had adopted repressive laws that severely limited the movement by opposition political groups, civil society, and independent media.
Cuba
Government restrictions continue to limit the freedoms of expression, association, religion or belief, and movement.
Zimbabwe
A culture of impunity continues to vulnerable people in Zimbabwe.
Moreover, they have criminalized the same-sex sexual conduct and discriminating LGBTQI+.
Turkmenistan
Severe restrictions are given to political enemies, banishing critical journalists, speech and press.
There are more than 100 citizens arrested for treason but their whereabouts remain unknown.
Human Rights
OHCHR have stated that human rights are inherent rights that we all have.
Human rights are rights we have simply because we exist as human beings – they are not granted by any state. These universal rights are inherent to us all, regardless of nationality, sex, national or ethnic origin, color, religion, language, or any other status. They range from the most fundamental – the right to life – to those that make life worth living, such as the rights to food, education, work, health, and liberty.

Your Human Rights|OCHR
The Universal Declaration of Human Rights (UDHR), adopted by the UN General Assembly in 1948, was the first legal document to set out the fundamental human rights to be universally protected.
The UDHR is still the foundation of all international human rights law
Human rights are universal and inalienable
Human rights are inalienable and should not be violated unless in the situation of due process.
The universality of human rights is promised by international human rights law.
Moreover, universalism has been repeated in international human rights conventions, declarations, and resolutions.
Human rights are inseparable and interdependent
All human rights are inseparable and interdependent.
This means that one set of rights cannot be enjoyed fully without the other.
In other words, violating one right can negatively affect many other rights.
Dignity and rights are equally given to humans
Article 1 of the UDHR states: "All human beings are born free and equal in dignity and rights."
Discrimination is banned in all international human rights laws.
The ban of discrimination is the principle applied in all major human rights treaties with two major themes:
The International Convention on the Elimination of All Forms of Racial Discrimination
The Convention on the Elimination of All Forms of Discrimination against Women.
Freedom from discrimination is what ensures equality.
The States protect human rights
It is the duty of the States to protect and fulfill human rights under international law.
This is because all States have ratified at least 1 of the 9 core human rights treaties, as well as 1 of the 9 optional protocols.
While we have the right to enjoy our human rights, we should also respect and support the human rights of others.
All human beings are born free and equal in dignity and rights.
Human Rights Issues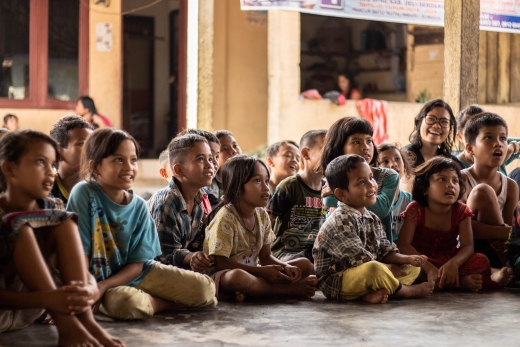 The article has introduced the human rights issues occurring in 2020.
For everyone to live safely in our daily lives, society should be equal and non-discriminatory.
For society to be equal and non-discriminatory, ideally one should have a stronger interest in human rights issues.
One should reflect and act upon mitigation measures to prevent human rights issues we face today.